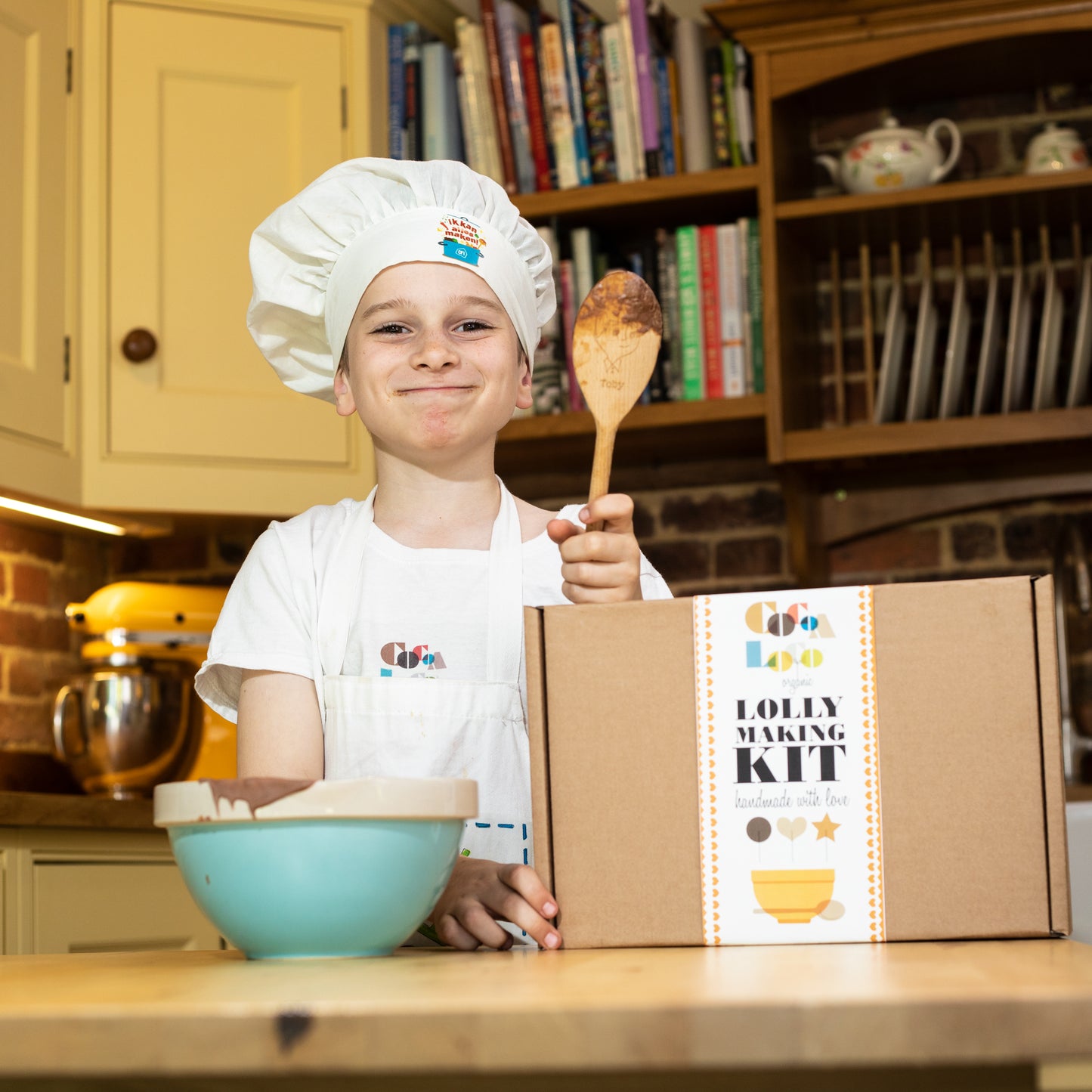 Summer Is Here: 5 Chocolatey Ideas For Keeping Your Kids Busy This Summer Holiday
You might have a few trips planned or perhaps you're having a barbecue with friends – but what are you going to do on those rainy summer days when you're stuck inside? We've got a few suggestions!
As you can probably tell, we're obsessed with all things chocolate, and if you and your children feel the same way, you'll love these chocolatey activities. No matter which one you choose to do, you'll end up with a delicious piece of organic cake or chocolate!
1: Bake our Fairtrade Dark Chocolate Fork Cookies
A cross between a cookie and shortbread? With velvety dark chocolate in the middle? Yes please! Our Organic Dark Chocolate Fork Cookies are incredibly easy to make so everyone in the family can take part. Once they're baked and out of the oven, eat them with a nice cup of tea for the ultimate taste experience.
Find our recipe here!
All you need for this recipe is a few simple ingredients and our Dark Chocolate Couverture Buttons
2: Make your own Organic Chocolate Lollies
The perfect activity for the entire family! You and your kids can become chocolatiers for the day when trying our Fairtrade Milk Chocolate Lolly Making Kit. The Lolly mould consists of several farmyard animals, so your kids can choose their favourite ones.
Find the Lolly Making Kit here!
3: Bake and decorate our Dipped Teabag Shortbread
A fantastic combination of biscuits, chocolate, and tea! This Dipped Teabag Shortbread recipe is easy to follow and so much fun. Once the biscuits have been baked, there is no limit to how they should be decorated. Cover them in your favourite type of organic chocolate and sprinkle them with toppings of almond, dried raspberries and more.
Find the recipe here!
Choose between our many types of chocolate for this recipe - below are a few examples of what you could dip your shortbread in.
White Chocolate Couverture Buttons
Dark Chocolate Sea Salt Bar
Milk Chocolate Couverture Buttons
4: Make luxurious Fairtrade Chocolate Truffles
Our organic Dark Chocolate Truffle Making Kit works perfectly as a summer holiday activity for grownups and kids alike. With everything you need to make 30 indulgent chocolate truffles, you'll be wanting to make more as soon as you've finished devouring them.
Find the Truffle Making Kit here!
5: Bake your own Vegan Chocolate Banana Bread
Need to get rid of some overripe bananas? This is a super simple recipe that we put together for the Soil Association. 
Find the recipe here!
Get our Dark Chocolate Couverture Buttons today!
While you're considering what activities to do next, why not learn a bit more about the importance of choosing organic and Fairtrade certified products?
Read our other blog posts below.
Organic Chocolate (Why It's Important)
Fairtrade Chocolate (Why It's Important)